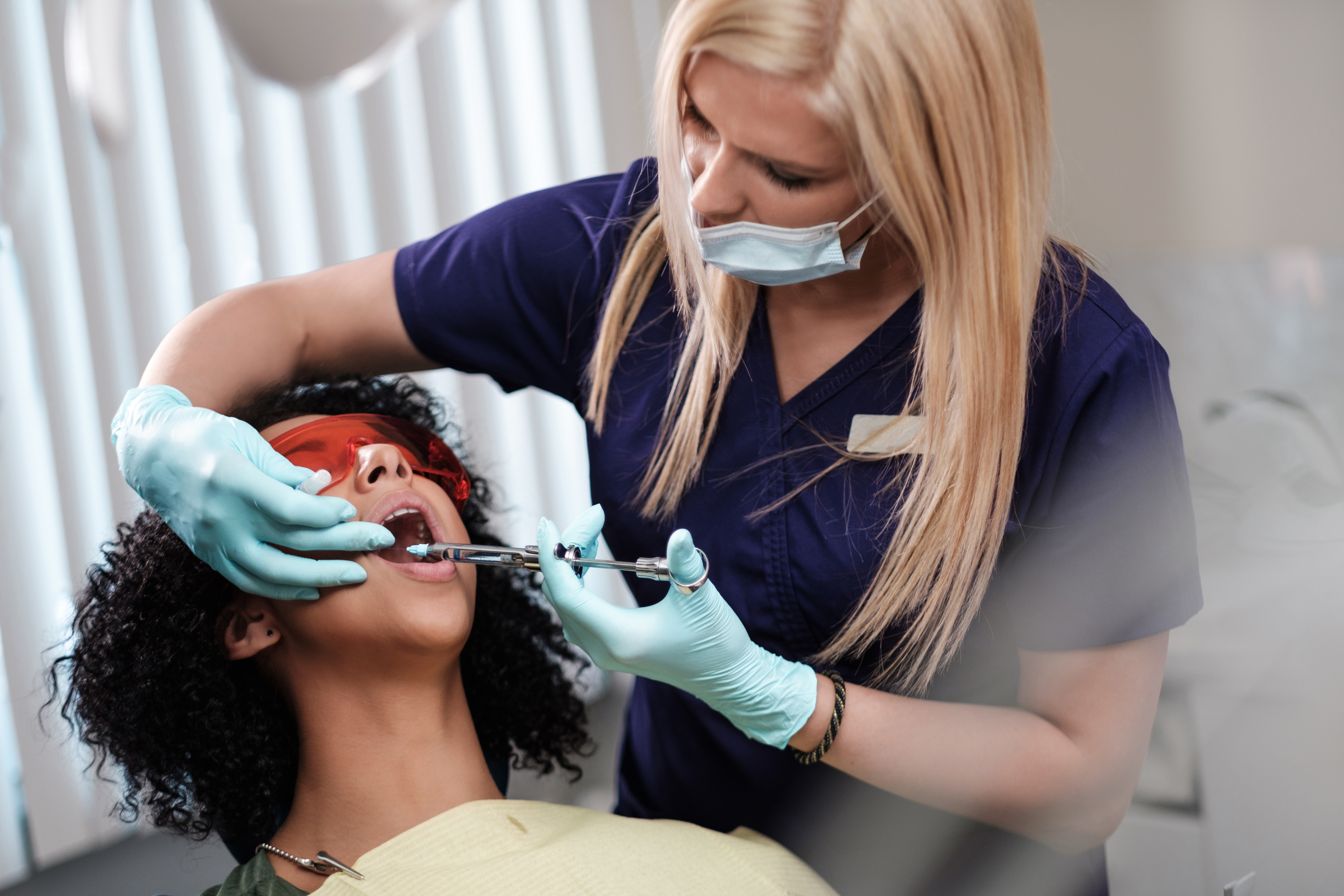 Oral or maxillofacial surgery is a specialized branch of dentistry in which a well-trained and experienced dental surgeon performs surgery on the oral tissues, such as the teeth, gums, jawbone, surrounding soft tissues, etc. Dr. Askari has performed numerous surgeries during his long-spanning career as a dentist. Along with his well-trained staff and a state-of-the-art facility, he makes sure every patient visiting Rosemont Dental Center gets the smile of their dreams.

When would oral surgery be necessary?
Dental implantation:Placing a dental implant in the jawbone would require surgery. The dentist will administer local anesthesia to numb the oral tissues, make a small hole in the jawbone, and place the implant in it. It would be secured firmly using dental adhesives and allowed to fuse with the jawbone over the next few months. Placing the abutment and ceramic crown on the implant would require another surgery.
Bone graft:A bone graft may be required if the patient wishes to get a dental implant but doesn't have enough jawbone volume. In such cases, the dentist may suggest bone graft surgery. During this, healthy bone tissues will be extracted from a different source and grafted to the jawbone. Over a few days of healing, the newly grafted tissues will fuse with the existing bone and replenish its volume.
Gum graft:A gum graft is similar to that of a bone graft and is performed when the gum line has receded alarmingly below the ideal level. Healthy tissues will be taken from the palate and grafted near the receded gum line. The surgery will be done after administering sedatives to the patient.
Oral trauma:Patients who sustain oral trauma could have damaged their teeth, suffered bruised soft tissues of the mouth, etc. This could lead to severe pain and bleeding and would require immediate treatment to stabilize the condition. Hence, we will perform surgery if necessary, to restore the teeth and treat the wounds.
Please get in touch with us through online consultation or by calling us at (301) 663-1144, and we'll assist you further.