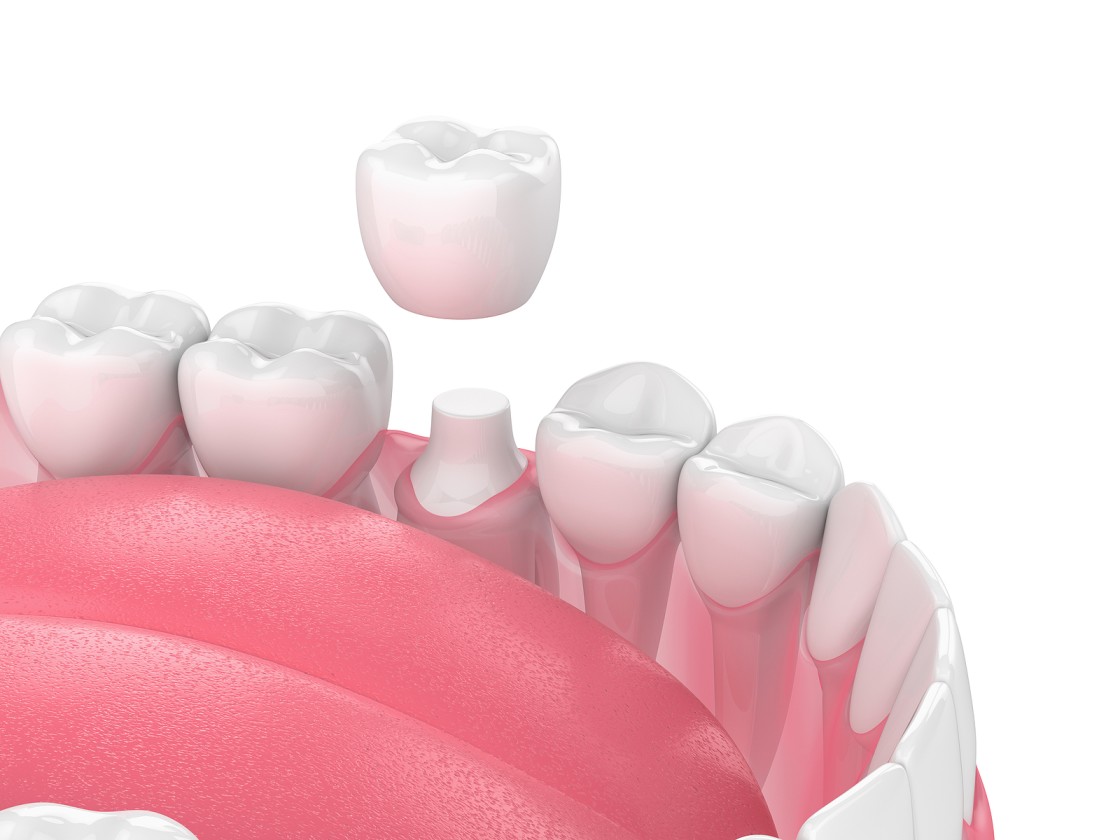 The well-being of your body depends on the condition of your teeth. If the teeth are not cared for properly, they become susceptible to decay and can lead to problems elsewhere in your body. Dental Crowns are restorative appliances that help protect damaged, misshapen or discolored teeth. They are also used to conceal dental implants and support dental bridges. Crowns are mostly made of solid porcelain ceramic material as the material blends in with natural teeth.
At Rosemont Dental, Dr. Askari does a thorough examination before starting any procedure and recommends the best for you. 
What Are Dental Crowns?
Dental crowns are tooth-shaped coverings that are secured directly on top of an existing tooth. They are used to reinstate the shape of the teeth,protect it from further decay, and make chewing more effortless for you. Different materials  used for making dental crowns include porcelain, precious metals like silver or gold, stainless steel, and more.
What Is Involved In Getting a Crown?
During the first consultation, Dr. Askari and the team will take the x-rays of the teeth to closely examine the roots of the affected teeth and determine if any other preventive measures are needed before the crown can be attached. Depending on the tooth's condition that requires a crown, the tooth can be reshaped and filed down to receive the crown properly and hold it securely. With modern dental technology, the entire process is made comfortable and painless for the patients.
After reshaping the tooth, an impression is taken and sent to the dental lab for its fabrication. The permanent crown is designed to fit the contours of your mouth and is comfortable. Till the crown is being prepared, a temporary crown is placed until the permanent one gets ready.
The permanent crown is attached at your next appointment after making sure the color of the permanent one matches the rest of your teeth. If it does, the crown is cemented in place to give you the uniform look you want in your teeth.
Call us at Rosemont Dental: (301) 663-1144 or Schedule an online appointment with Dentist in Frederick to know more about Dental Crowns.